December 12, 2014
Hi, I'm Bing. I'm an editor at Cheng & Tsui. I just traveled back from Shanghai, and have brought back some front-line information about Asia. I will be sharing some of my experiences with you in this Live from Shanghai series. 
Where do you think the first image was taken? A shopping mall in downtown New York City? An outlet in suburban London? Well, it was actually taken this December in the International Finance Center in Shanghai!
Christmas decorations have become a must-have for winters in big Asian cities. In Tokyo, Hong Kong, Seoul, and Beijing you can see Christmas trees decorated with glittering lights, crystal snowflakes, and colorful ornaments in almost all of the business districts. Because of globalization, Western festivals are no longer strangers to Asia, and here we will share with you some new trends or interesting phenomena about Christmas in Shanghai.
(image caption: White Christmas-themed window decorations at an H & M in Shanghai)
The Popularization of Christmas Markets
Going shopping in Christmas markets, which has been a long-standing tradition in Europe, has never become big in the U.S. However these days, more and more Christmas markets have started to pop out around Christmas in China. Guess how many Christmas markets there are this year in Shanghai. Eight! Those markets usually feature traditional Western food, such as German sausages, and Christmas ornaments, such as dangling angels, just like in any small town in Europe, only more globalized.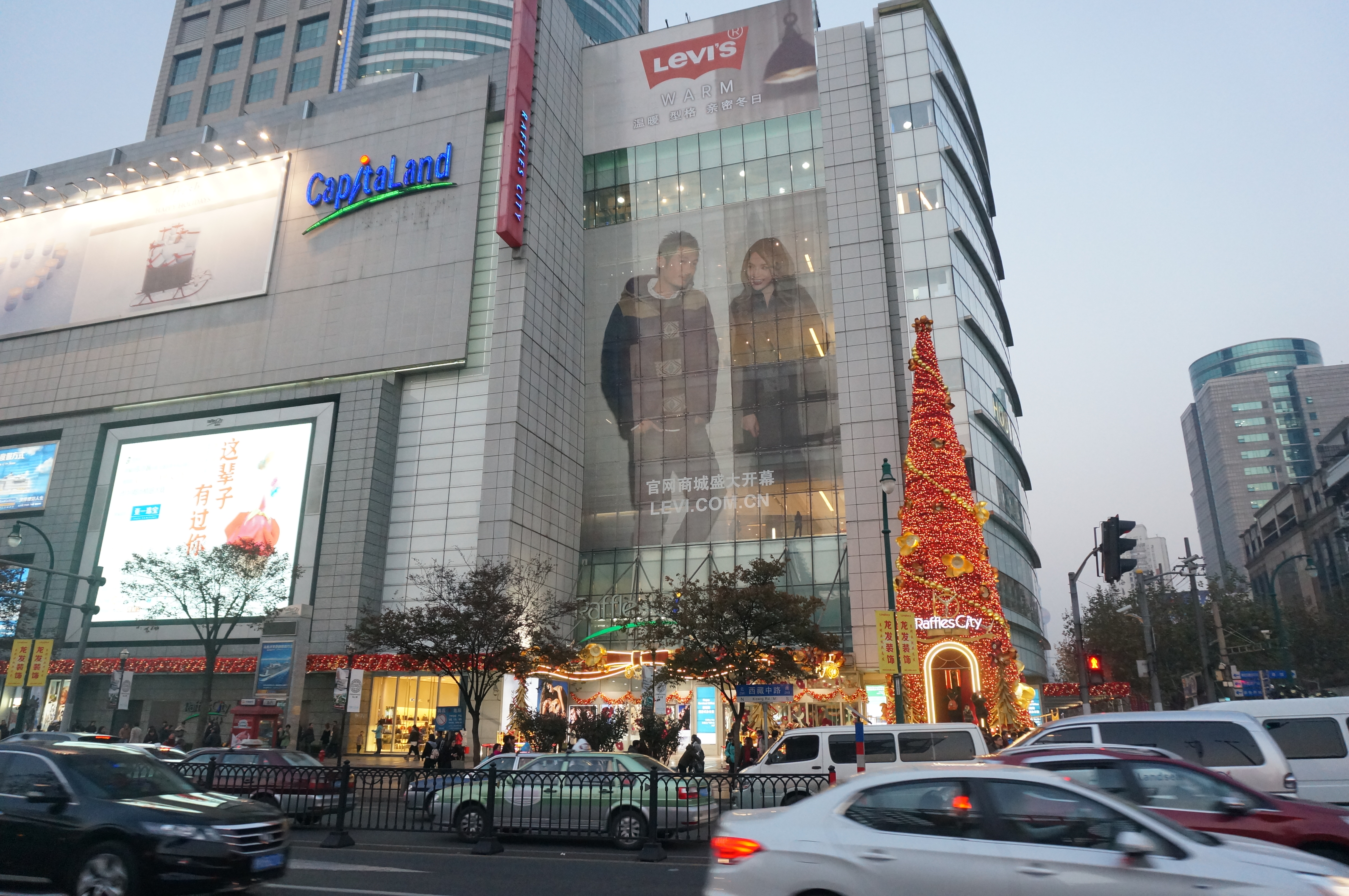 (image caption: A glittering, red Christmas tree outside of Raffles City in downtown Shanghai)
Another Excuse to Party and Buy
Christmas in Asia is never about family gathering together, eating turkey, and singing Christmas carols. Instead, it is a carnival for young people to party and hang out. No business shuts down on Christmas Eve. Instead, they are gearing up for another round of shopping sprees. At the same time, an increasing number of companies, young neighborhoods, and clubs are hosting Chirstmas-themed parties, such as ugly Christmas sweater party.
I have selected some beautiful festive scenes from the streets of Shanghai, and I hope these pictures from the other side of the world will make your Christmas even merrier. Happy holidays!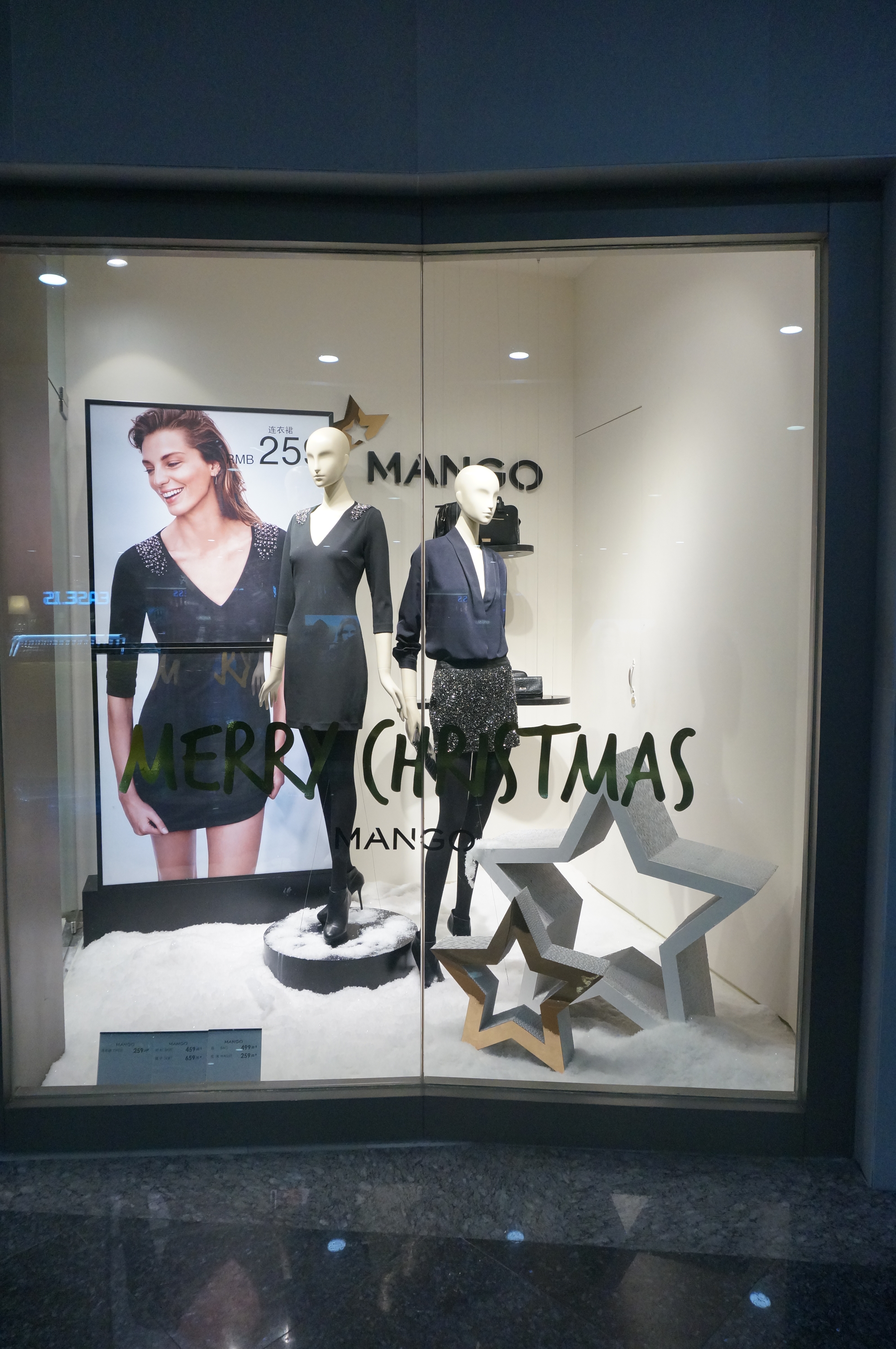 (image caption: Check out the Mango stores around your neighborhood. You will probably see similar window decorations as in Shanghai. Some international retailers coordinate their window decorations across the world!)