November 3, 2014

(image source:
www.chinadaily.com.cn
)
Macy's revenue across the U.S. is around $6.5 billion each quarter, but there is a company in China whose sales once hit $2.1 billion in just one day. The company is called "天猫Tmall," one of the biggest e-commerce sites owned by 阿里巴巴(Alibaba,) and the day that set the record was 11/11/2012. Why 11/11? Starting in the 1990s, college students and netizens in China started to call 11/11 "Single's Day" ("单身节" or "光棍节" in Chinese), because the date is made up of four ones. With time, Single's Day gradually expanded across different ages and social groups, and has evolved to be a popular holiday in China. As the opposite of Valentine's Day, on Single's Day, singles hang out and make new friends to celebrate. Some people also try to end their single statuses by asking people out on that day.
A Chinese netizen's post wishing people happy Single's Day. (image source:
http://bit.ly/1rTYw5Z
)
Maybe because of the deep-rooted relationship between Single's Day and internet culture, e-commerce sites decided to take advantage of this emergent holiday and reinvent it as an online shopping festival. Taobao.com, the biggest e-Commerce platform in China, first started a big sale on Single's Day in 2009. Other online shopping sites quickly followed up and turned Single's Day into an online shopping carnival within a couple of years.
An ad that Tmall designed for the Single's Day online shopping festival (image source:
http://bit.ly/1wG30Bd
)
What to Do This 11/11? This year's 11/11 is just around the corner. If you are still single, why not join the emergent trend in China, go out, have fun, and embrace your bachelor life. For all of us, maybe it is a good time to update your wardrobes or office desks with a couple of clicks, as lots of e-commerce websites will start to cover international shipping costs.
What to Do This 11/11 in the Classroom?     

 As online sales and consumer culture get bigger and bigger in China, it's had a big effect on people's spending habits. Anyone looking for more information about traditional and contemporary views of money management in China should check out Lesson 17: Spending Habbits on the Integrated Chinese Level 2 Part 2 DVD. For a preview of the DVD, watch this video of Lesson 12! We have also designed an activity to help your students learn more about e-commerce business and culture in China. Watch the Tmall's "2012 Double-Eleven Shopping Festival" commercial with your students and apply the corresponding activities below in your lesson plans!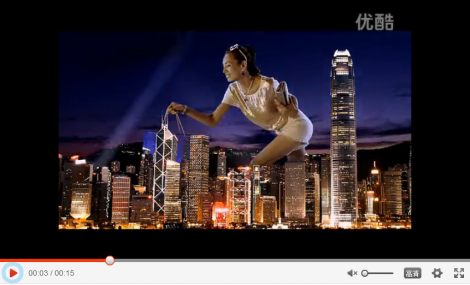 Tmall 2012 commercial for the "Double-Eleven Shopping Festival"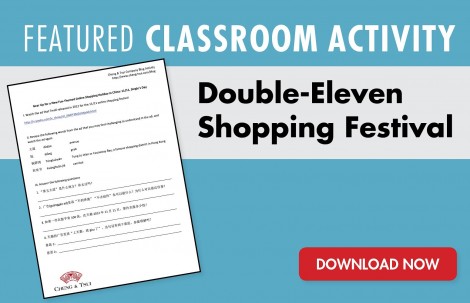 Have a happy Single's Day this year!