July 23, 2013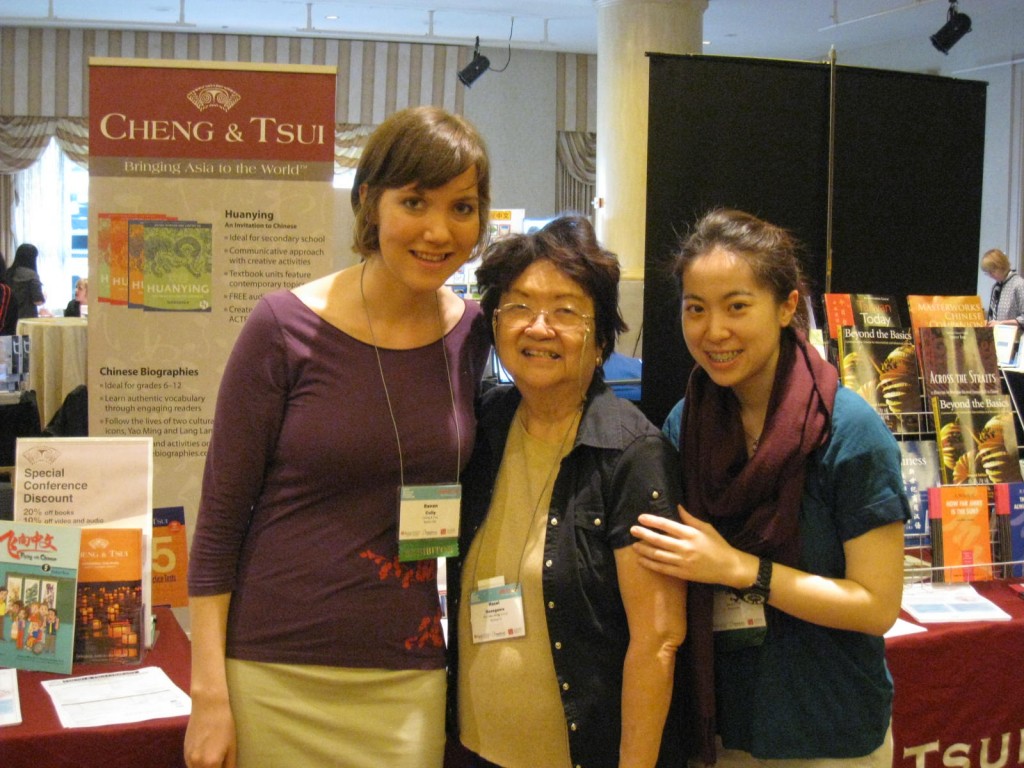 Hazel Young Hasegawa (middle) and Cheng & Tsui staff at NCLC 2011 in San Francisco
Cheng & Tsui is honored to announce that All-in-One Chinese Fun is selected as "Best of Category" of the Elementary-High School category in the 56th New England Book Show this May.
All-in-One Chinese Fun is our first book designed for pre-K—3 after school, homeschooling, and enrichment Chinese programs.  It is an approach for teachers and parents who are eager for students to acquire natural language through fun ways –songs, games, play, total physical response, and activities that result in early language acquisition. Children USE the language, not talk about it.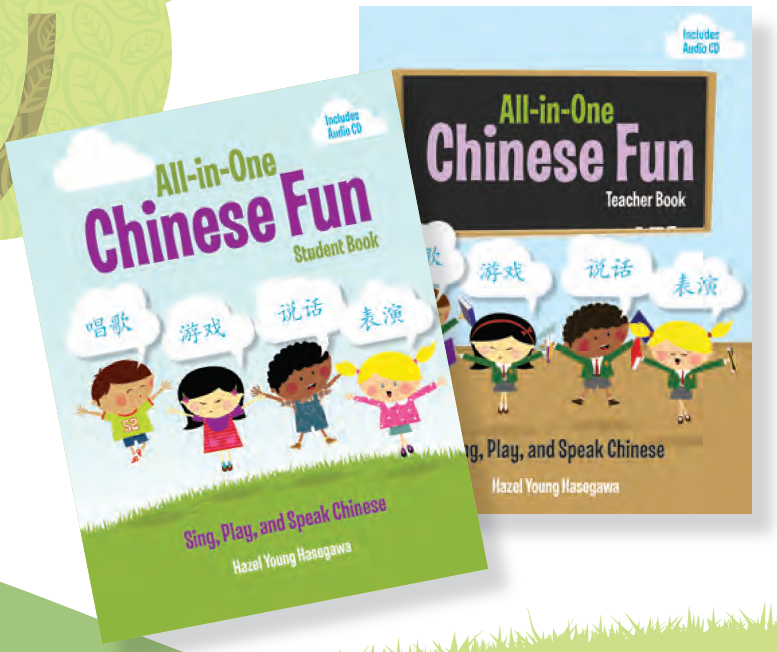 All in One Chinese Fun
Today, we invited the author Hazel Young Hasegawa to talk about her book the philosophy of elementary Chinese education in her work:
Q:  All-in-One Chinese Fun was awarded this year's Most Outstanding Work in the Elementary-High School Category at the juried competition of the 56th New England Book Show.  We at Cheng & Tsui are very proud of our collaboration with you on this project but wondered what inspired you to write All-in-One?
A: All-in-One Chinese Fun evolved in part from the workshops I conducted to train those interested in teaching Mandarin Chinese to children.  When I myself first explored how to teach children a second language, I wanted to teach them in ways that I as a child was not.  I wanted to avoid traditional rote learning and capitalize on experiential learning so that children wouldn't  even know they were acquiring a language.
Q:  Why is it important to start a Chinese program at an early age?  What do you want the children to achieve in language acquisition using your book?
A:  Acquiring language at an early age is basically painless. All of us in different parts of the world acquire our native language rather effortlessly. Simulating the early first language stage in a second language allows children to acquire near native pronunciation; they imitate sounds accurately without the need for explanation about tones in the Chinese language.
With my book, learners use the language in real-life situations.  They sing, they chant, they play games, they do activities.  They USE the language, not listen to lectures or formal lessons ABOUT the language.  Concrete objects, pictures, total physical response and gestures which convey meaning directly give comprehensible input. Repetition in different and fun ways helps in internalizing the language without the tedium of drill and grill. Without the pressure to produce before they have enough input receptively, children will sound natural and native when they do produce.
Q:  How are you using this book in your program?  How do you implement the pedagogy in your lesson plans?
A: The Student Book and Teacher Book pull together an approach upon which I conduct classes or teacher workshops. It moves from the known to the unknown, the concrete to the abstract, and the simple to the complex.  Important in the initial approach is the relaxed and repetitive use of the receptive skill of listening in different ways. The productive skill of speaking is greatly praised, but not forced.  It is encouraged in non-threatening total group singing or smaller group or pair work in games.
The pedagogy is important to understand and is spelled out in the separate Teacher Book . It is all about DOING in the language – singing a song which has usable, concrete, natural language, or playing a game which is a real game, not an academic exercise.  A real game has a goal to reach, an opportunity to gain points by guessing correctly, a chance to be "it," a race to do something within a limited time, or to make a match. The students are using the language as a medium to play the game; language acquisition occurs as part of the process of play.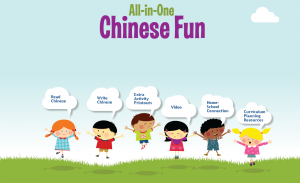 All in One Chinese Fun companion website:
www.allinonechinesefun.com
On the All in One Chinese Fun companion website , we provide the reading and writing components which allow for "bluff" reading based on the songs in the curriculum.  With the word cards or sentence strips, students begin meaningful word recognition and then progress to creating original sentences with those same words.  Writing begins with simple notes or greetings.
The Cinderella play in the book integrates songs, speech, and total physical response.
Q:  What have you found to be the most difficult when teaching Chinese to younger learners?  How have you overcome those challenges?
A:  The challenge is to provide meaningful input when young learners are at zero proficiency. To meet this challenge requires continuous "kidwatching" as to what children respond to – e.g. movement, singing, guessing, and storytelling.
Young learners respond to connecting new activities to what is known (prior knowledge), getting meaningful input through concreteness, being able to build upon experiences with receptive skills before being forced to do productive skills, and experiencing repetition in different and fun ways.
Continued expansion of activities to meet the challenges is necessary. Continued attention to making class sessions student-centered is important.  A classroom observer should see the action and doing coming from the students themselves, and not from the teacher. When students are actively doing the doing, observers often do not realize that the fully engaged students are actually just in their first day of class!
Q:  How else do you try to engage your students?
A: All-in-One Chinese Fun provides an approach with which we can engage young learners in experiential learning.  Once teachers understand and apply this approach, they can expand beyond this one book and develop more of their own to use through learning centers, arts and crafts, drama, storytelling, and content areas in the regular curriculum.
The overarching principles throughout this approach are to engage the student, to internalize everyday language, to have fun, and to function in the language.
Play is children's work!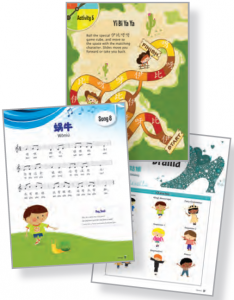 About the Author:
Hazel Young Hasegawa is ethnically Chinese and grew up in her birthplace, the state of Hawaii.  As an elementary classroom teacher with college minors and study abroad programs in Mandarin Chinese, she explored and experimented with Mandarin programs in the elementary school.  Upon retirement from the Hawaii Department of Education as an Assistant Principal, she completed her doctoral studies in Curriculum Studies and Teacher Education at the University of Hawaii Manoa and provided professional development for those teaching Mandarin. She has incorporated in her publication an approach which helps teachers to apply language learning theories, to communicate with parents, and to sustain the interest of children through experiential learning.  Once teachers have made the process visible for themselves, they are able to expand and build upon it to use in their particular program models, curricula, and school contexts.