October 28, 2019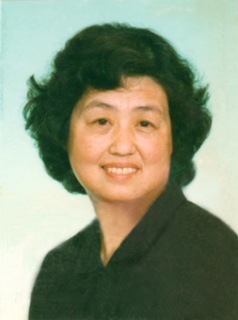 (Photographs courtesy of Wang Tong and Chengzhi Chu)
We are very saddened by the recent passing of our beloved author, colleague, and friend Professor Yuehua Liu. The renowned linguist and educator passed away from illness on October 4, 2019, at the age of 82.
Born in Qiqihar, Heilongjiang, in 1937, Professor Liu attended the prestigious Peking University, where she earned both her undergraduate (1961) and graduate (1965) degrees in Linguistics. Following a distinguished teaching career at Beijing Language and Culture University, she moved to Massachusetts in 1989 and taught Chinese at Wellesley College, MIT, and Harvard University. Upon her retirement in 2003, Professor Liu was honored with a Walton Lifetime Achievement Award, the highest award of the Chinese Language Teachers Association. 
Over the course of her long career, Professor Liu left her imprint on the field of Chinese language pedagogy with a long list of publications in both Chinese and English. Her groundbreaking research on teaching Chinese grammar, including A Practical Grammar of Modern Chinese, was a valuable source of guidance to many other educators. As one of the original co-authors of the Integrated Chinese series, Professor Liu has (thus far) been responsible for fostering nearly a million Chinese language learners, both directly and indirectly. First published in 1997 and now in its fourth edition, Integrated Chinese has become the most widely adopted Chinese textbook series in North America and around the globe. Even well into her retirement, Professor Liu was involved in making sure the series reflected the latest advances in foreign language pedagogy. We are supremely grateful for her innovative contributions and tireless efforts to keep Integrated Chinese relevant for today's educators and learners.
Dr. Chengzhi Chu, Distinguished Visiting Professor of the US Air Force Academy, writes of his former teacher and Chinese Breeze co-author: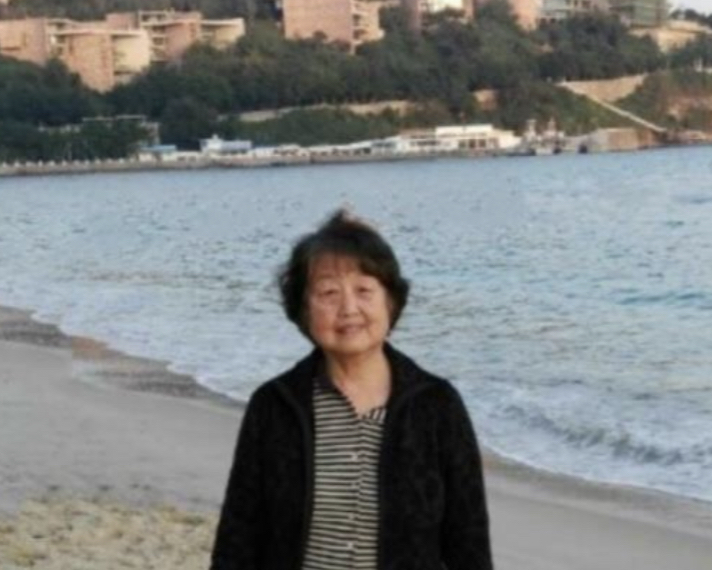 "Professor Liu's life is a distinguished one, a colorful one, and an admirable one. In the field of teaching Chinese as a second language, she was an outstanding pioneer. Her research on Chinese grammar is a must-read for scholars and teachers engaged in the field. In the 1980s, she jointly founded the Department of Chinese of the Beijing Language Institute (now Beijing Language and Culture University), one of the few first university departments in China with both undergraduate and graduate programs in Teaching Chinese as a Second Language. In the United States, she was one of the early pioneers of Chinese language instruction at MIT. The Integrated Chinese textbook series that she co-edited has become a new classic of Chinese textbooks for non-native speakers. 
At the personal level, Professor Liu was not only a great teacher, but also a sincere friend, a lover of life, and a loving mother. Her benevolence and friendship will be remembered by many people for a long time."
Jill Cheng, President and CEO of Cheng & Tsui, leaves this remembrance of Professor Liu: 
"I first came across the name Yuehua Liu back in 1992. She was listed as co-author with the preeminent linguist Shou-Hsin Teng on an innovative intermediate Chinese textbook manuscript called Short Chinese TV Plays, which they submitted to us and we subsequently published. It was not until a year or so later that I met her in person and discovered that both of our fathers hailed from Shandong Province. That immediately established a bond between us that lasted until her unexpected passing on October 4, 2019.
From the start, I was impressed with Liu Laoshi's pioneering spirit, as she had left a comfortable and successful life and career in Beijing to single-handedly build a new role for herself in Chinese language studies in the USA. Liu Laoshi's claim to fame was her expertise in Chinese grammar; yet she went beyond the strictly academic to the applied. In addition to the international bestseller Integrated Chinese, this same independent attitude led her to co-author many pedagogically progressive Chinese language textbooks, including not only Short Chinese TV Plays, but also Scenario Chinese, Reality Chinese, and the Chinese Breeze readers series.
Over the course of our quarter-century friendship, I had the pleasure of sharing many meals with Liu Laoshi and our respective husbands, discussing everything from the most mundane subjects of everyday life to fascinating, controversial geopolitical issues. Liu Laoshi was a natural and warm person who always made me feel relaxed and comfortable.  
The news of her passing on October 4 came as a total shock to me, as we had been emailing each other just the day before. I was sorry to have been able to pay my respect only after her death at her memorial service in San Diego. The entire Chinese language teaching community has lost a special teacher; I have personally lost a friend."
A giant in the field of teaching Chinese as a second language, and a dear friend and mentor to many, Professor Liu will be greatly missed. Our thoughts are with her loved ones during this difficult time.